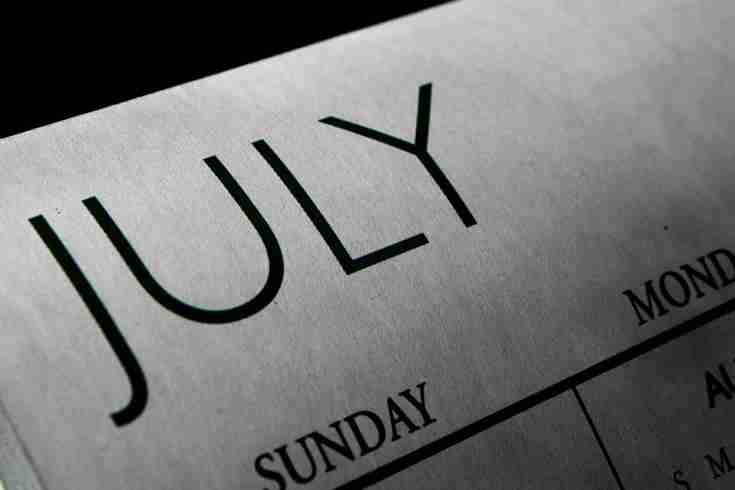 July is traditionally the month that the Greeks and Cretans of the countryside work hard, out in the fields. Now is the time of the year when people must start the harvesting and even think ahead about storing up for next winter. Although people drive themselves, there is yet time for feasting and merriment. July begins with the celebrations dedicated to the Virgin Mary.
2 JULY, THE SACRED BELT OF THE VIRGIN MARY
On this day women in the village of Dafnes near Heraklion in Crete tie a string around the church. This tradition may also carried out by the women at any time of the year after a catastrophe: in this case though the string must go round the whole village, to protect it and the people within it. In the village of Axos in Crete you can see string tied round the old church, accompanied by candles, also for protection.
7 JULY, SAINT KYRIAKI
Churches dedicated to this saint exist in Pontos Konitsa , Nikomedia and Kappadokia. On this day no work is done: she is the patron Saint of the Grapes and Vines for the Cretans.
17 JULY, SAINT MARINA
To celebrate this saint, people today are still willing to march for days and nights to arrive at the church dedicated to her. Many even walk without shoes! Upon arrival a great feast gets under way: many merchants of the area sell their goods to the tired pilgrims. There are 16 churches in Crete dedicated to this Saint, with wall paintings. In these paintings we see the young Saint Marina destroying evil, by smashing its head with a hammer. Saint Marina also has healing powers: springs near churches dedicated to her are blessed.
20 JULY, PROPHET ELIJAH
This powerful Prophet is usually worshiped on the tops of mountain peaks, throughout all Greece. These very same spots not infrequently were previously used by the Minoans, who also were drawn to the heights, as well as to the depths of the caves.
On this day, the olive trees are also blest, to ensure that the up-coming harvest is fruitful. One may place a heavy stone in an opening in the trunk of each and every olive tree: in the hope that the tree will strong like a rock!
26-27 JULY, SAINTS PARASKEVI AND PANTELEIMON
These two great feast-days at end of July are dedicated to these saints that have healing powers. Saint Paraskevi is the healer of the eyes and eyesight problems. Saint Panteleimon the Merciful is the patron for the physically ill. Throughout all Crete villages and towns celebrate these two saints. On the island of Spinalonga of Crete, when a Leper colony, the church was dedicated to Saint Panteleimon as patron saint of the Lepers. The small chapel on the hillsides near Knossos that belongs to Saint Paraskevi has a spring attached, where the afflicted bathe their eyes. Childless women will come to beseech