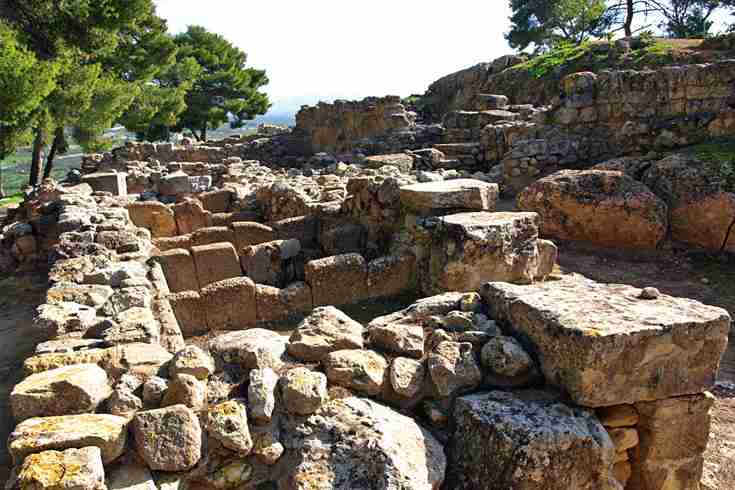 Making our way to the Libyan Coast and Roman capital of Crete, where St.Paul preached on his way to Rome.
Driving round mount Ida we set for the South of the island…
On this outing we can visit ancient Gortys, the oldest basilica of Crete can be seen here.
The queen of antiquities the oldest law code of Europe!
See one of the unusual plants of Crete the Platanous Orientalous.
Where St.Paul and Titus preached for the first time….Where Zeus brought Europe on his back as handsome bull!
We have reached the plain of Messara, here is the Minoan site of Phaistos, Ag.Triada, the convent of kalyvianni of the 14th century.
The possibilities on this outing depend on your interests..
A tour to the south of the island must also include time to swim in the Libyan sea, eaten by the waves…