MARIE CLAIRE – LINEAR T – House of Culture in the old town of Rethymno, August 4 until 20.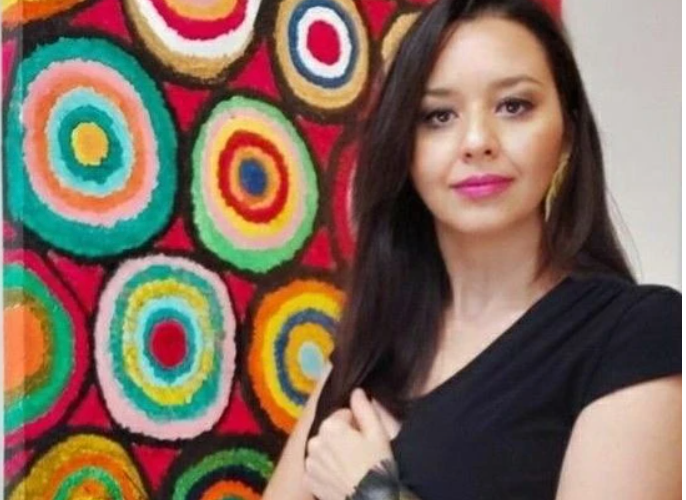 22/07/2023
The painter Elli Lyraraki presents her new painting exhibition entitled LINEAR T, curated by Ioanna Kalypso Glypti. The exhibition, organized by Anneta Nikolaou at the House of Culture in the old town of Rethymno, opens its doors on August 4 and will last until the 20th.
Geometric mosaics, color mazes, wavy bands, cellular structures. Late at night, after a full creative day, an act of self-concentration, decongestion and a confessional expression, the painting of Elli Lyraraki condenses on the canvas ancestral memories, but also feelings, images, sounds and stimuli of everyday life.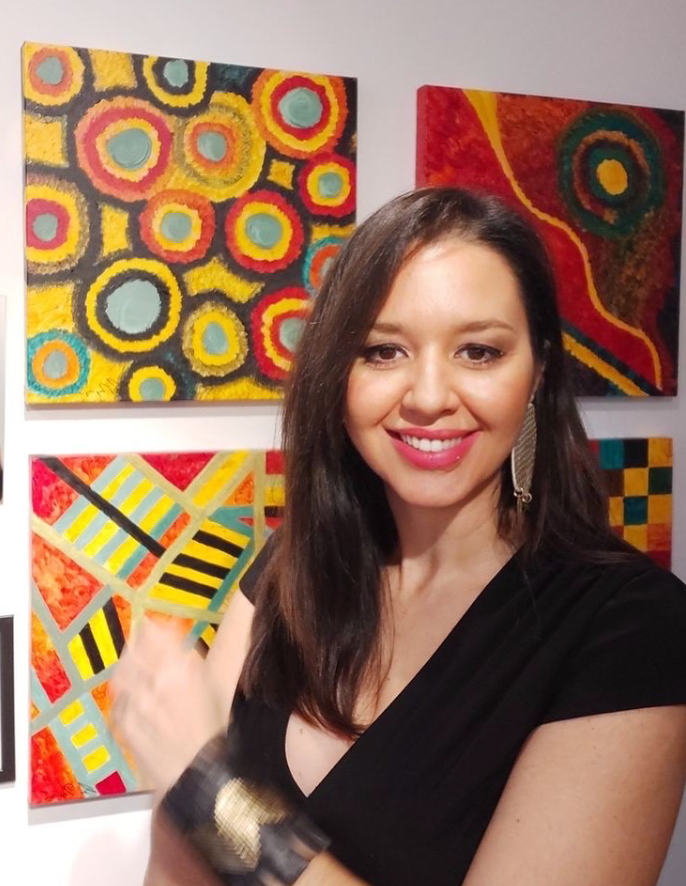 Her name naturally brings to mind the designer who, with her handmade accessories, travels the motifs of the ancient Cretan culture, metabolised through her own modern look, in the fashion shows of the major foreign fashion houses. However, when the time comes to close the circle of design during the day, Lyraraki's creative spirit remains stubbornly active, finding refuge in the painting frame and the paintbrush.
In front of the easel, the figurative motifs from nature and mythology – branches, flowers, bees-primordial goddesses – that emerge in her special shoes and jewelry, give way to abstract forms, that love geometries, flirt with the color intensity of pop art, but firmly converse with the glorious past of her ancestral Crete.
Exuberant or even more cryptic, Elli Lyraraki's painting is above all a spell, an act of expressing emotions as an antidote to everything that weighs on us every day, to the difficulties of life – from the currents of everyday life to the experience of confinement – and at the same time a bright path of hope.
" I paint because it makes me feel good, I feel my presence without interference, I am me for me. Here you see me completely naked " she used to say herself when exhibiting her work.
The painting exhibition is under the auspices of the Region of Crete, the Municipality of Rethymno, the Women's Development Association of Crete, Women Do Business and Culture and Development Associations
Link to article: https://www.marieclaire.gr