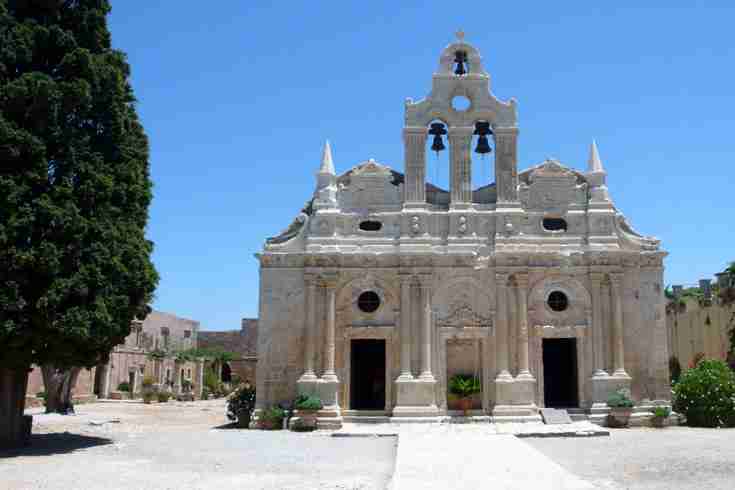 To the south of the region of Rethymno through the largest olive field of Crete were at an altitude of 500m above sea level we reach the Monastery of Arcadi.
A symbol of liberty and freedom, the church displays one of the most important and impressive facades of Cretan Renaissance architecture and Iconography.
Under the highest mountain peak of Crete mount Ida!
Our visit at Arcadi monastery lasts around an hour if wanting to take in the stunning views…
The area that we visit today had other niches to explore such as the Potters village of Margarites one of the ancient pottery centers of the island.
Apart from having the opportunity to potter around we can also experience a cooking lesson!
The ravine of Margarites that connects the village with the ancient site of Eleftherna.
Either rambling or driving to the village Eleftherna, an ancient Homeric cemetery, Hellenistic, Roman and early Christian settlement with on going excavations.