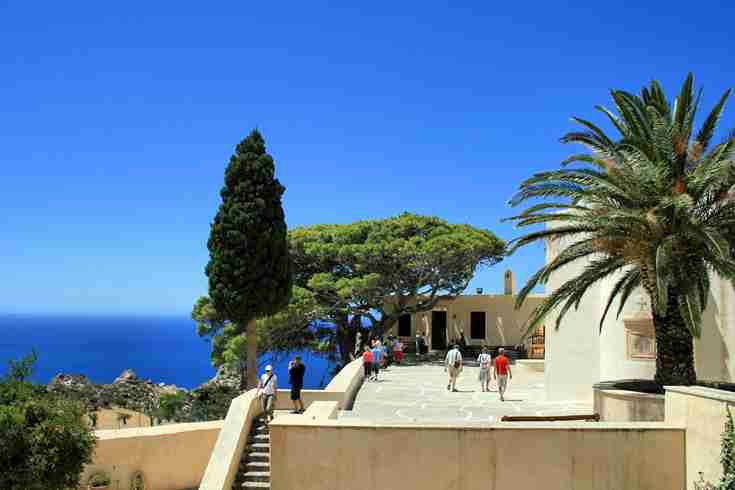 Exploring the western mountains of Crete that played a role in the cretan resistance.
Cutting through the white mountain chain, up to imbros and the area of Sfakia. The closest we will get to the continent of Africa, we see the mythical island of the sea witch Kalypso.
We continue along the south coast to visit the oldest venetian fort of the island.
Driving through a string of villages that harbored allies in the ww2 we reach the monastery of Preveli a beacon in the history of the resistance of Crete against the Ottomans up until ww2. Up to 2000 allies managed to escape the occupying forces due to the help of the locals and monastery!
The monastery is set overlooking the Libyan Coast, it's tranquil atmospheric character, a religious site that expressed deep humanity during very difficult times…
From here we conclude down to plakias suda away from the tourist resorts to a small private beach with local tavernas…