Rethymno city tour on foot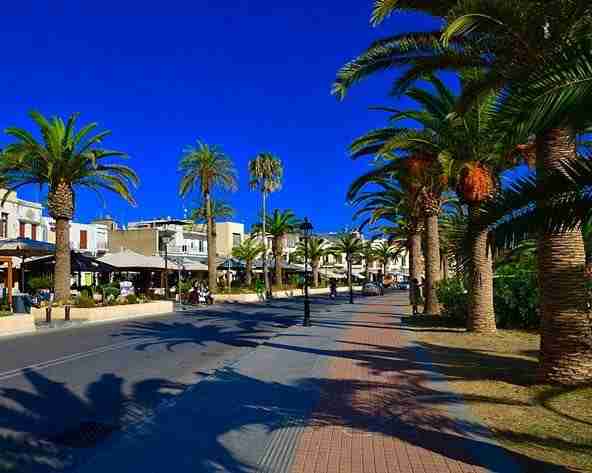 Explore on foot the the beautiful Rethymno city with your professional licensed guide and local.
Rethymno is the third in size city of Crete and university seat of the University of Crete a Venetian and Ottoman city and the only complete city with its Fort in such good condition in the Eastern Mediterranean. We explore together niches of beauty and culture as we walk through the maze like streets, see the landmarks and historical monuments, workshops and locals …
The small but picturesque harbor with its fishing boats, the Egyptian Lighthouse of the Ottoman Era that still stands today, the Venetian Palazzos, Ottoman Konak, the Loggia,the Lion Fountain,the Philo pastry workshop, the bakery that makes sweet bread and biscuits in shapes of dragons, dolphins and flower wreaths,the workshop of the lira, Basilicas, the Cathedral of the city of Rethymno, Minarets from the Ottoman Era, a 18.century school that still functions today, the winged lion of St.Marcus as well as the Lion of the Sultan, Renaissance and Baroque, 16.century St.Francis Basilica today's Archeological museum (Life in this city dates back to 6000 BC).
The municipal garden of Rethymno of the Ottoman period  that hosts every summer the Cretan diet and wine Festival.
Our walk takes us up to where in the past the Ancient Greek Goddess Artemis Diana was worshiped, the older sister of the Ancient God Apollo. Apollo was with his sister the Patron Gods of Rethymno in Antiquity, the ancient coins of the city depict Apollo or dolphins the emblem of Rethymno even today.The view is tremendous from here to the West the White mountain chain and to the East the highest mountain of Crete mount Ida as the poring blue sky falls into the sea surrounding us. Today the Venetian Fortezza of the 16 century stands in place of the ancient temple of Apollo. How becoming that today in this impressive Fort the Renaissance Festival of Rethymno is held every summer. For the Ancient God Apollo was the God of Music and Fine Arts..so in this Fort artists, performers, musicians from all over the world perform under the starry summer nights of Rethymno.
Our journey seeing and understand all that shaped the city of Rethymno, its people through its monuments, stories is also a story of aromas and tastes!
From the Kafenion tucked away to the opportunity to taste traditional plates meze of Crete and Rethymno.
Here in Crete  one sees how the ordinary becomes extraordinary as far as food is concerned.
Discover, explore, enjoy the city of Rethymno with a local as a local !